News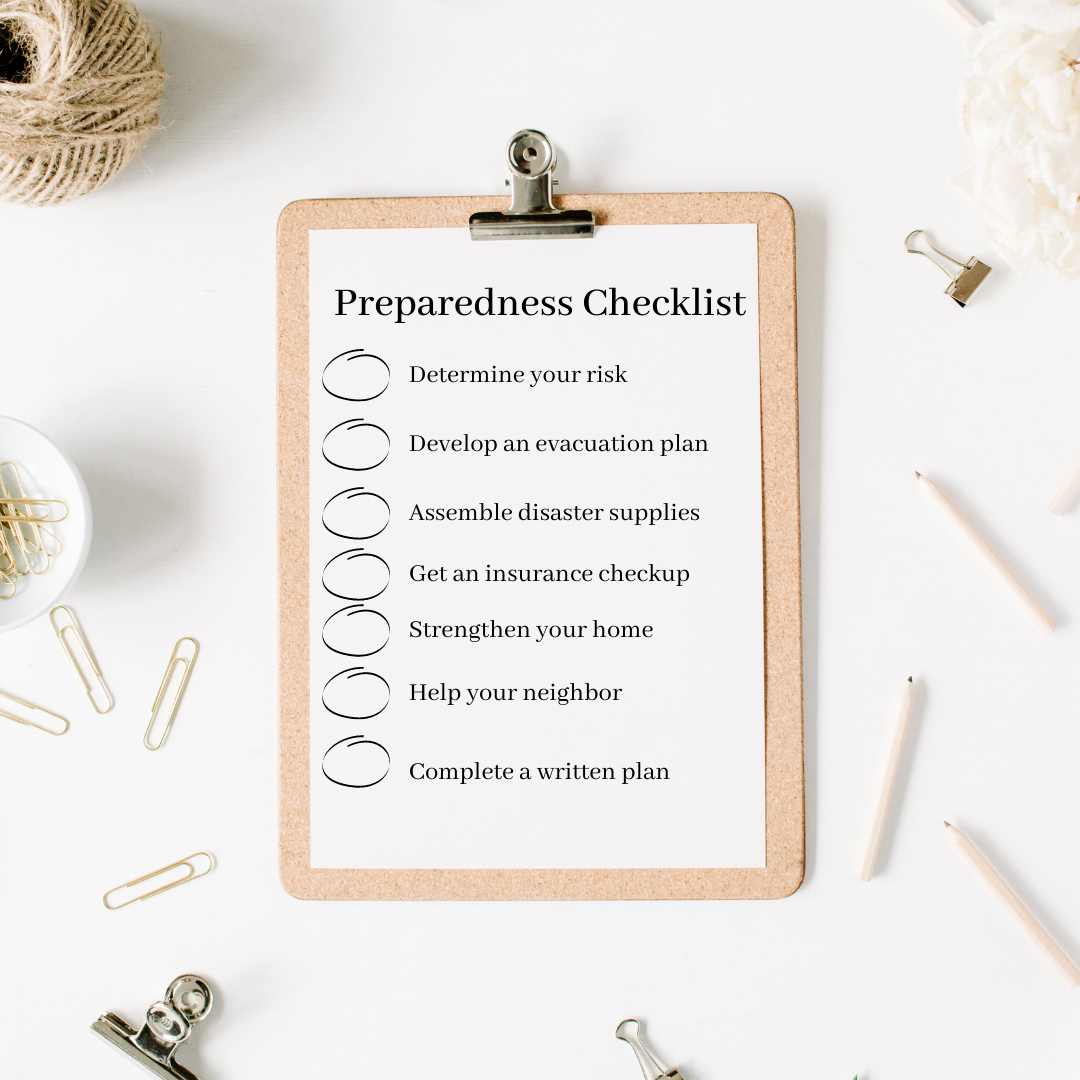 The first week of May is Hurricane Preparedness Week. Hurricanes are incredibly powerful natural phenomena with life altering impacts. It is important to prepare now before the first storm of the season even arrives. Each day of Hurricane Preparedness Week we are focusing on a new theme to get you and your loved ones ready. Check in with us on social media as we mark each item off our list!
Day 1: Sunday May 1; Determine Your Risk. Learn about the hazards that could happen where you live. This will allow you to prepare to handle them. Hurricanes are certainly a powerful hazard here in Chatham County, but also consider other water and wind hazards such as rip currents and tornadoes. If we do not evacuate, learn now what you will need to do to remain safe in your home.
Day 2: Monday May 2; Develop an Evacuation Plan. Evacuation is always a possibility. Plan now to figure out where you would go and how you would get there. Remember to consider pets and what locations will accept them. Consider family and friends who live outside of the impact area who may be able to offer you shelter, and listen to the guidance of local officials.
Day 3: Tuesday May 3; Assemble Disaster Supplies. Having the right supplies is critical during a disaster. Remember you need enough to get you through what may be a long recovery period. Plan for a minimum of 3 days. Have nonperishable food, water, and any medications you or loved ones may need. Also plan for your communication needs with a battery powered radio and portable batteries and extra chargers for cellular devices.
Day 4: Wednesday May 4; Get an Insurance Check Up. Should your property be damaged, you will insurance to repair and replace your belongings or potentially your home. Call your insurance agent today and make sure you understand your existing coverage. Keep in mind that home and renters insurance does not cover flooding and will require a separate policy. Remember, flood insurance requires a 30 day waiting period.
Day 5: Thursday May 5; Strengthen Your Home. Whether we evacuate or shelter in place ensure your home is up to standard. Reinforce vulnerable parts of the home like garage door and windows.
Day 6; Friday May 6; Help Your Neighbor. A prepared community is a more resilient community. Reach out to your neighbors before the storm and see how you can help them. Help each other prepare and check in after the storm passes.
Day 7; Saturday May 7; Complete a Written Plan. The time for preparation is before the first storm even forms. Write down your hurricane plan. Consider you and your loved ones needs, evacuation routes, and emergency supplies.