About
Aaron Thompson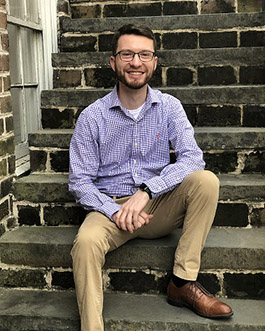 Aaron Thompson joined CEMA in February 2019 as an Emergency Management Specialist, currently serving in the Operations Division.
Born and raised in Chatham County, Aaron began his career in public safety with the Bloomingdale Fire Department as a junior firefighter at 13 years old and has continued to work with the department since. In 2016, he began a full time position with the county contracted EMS agency, then known as Southside EMS, as an Emergency Medical Technician and Emergency Dispatcher. He continued to serve in these positions until February of 2018 when he moved to Charlotte, NC to begin work as an Emergency Dispatcher. He continued his volunteer service in Bloomingdale throughout the time, responding to emergencies when home visiting family and friends. He returned to Chatham County in February 2019 to begin his career in Emergency Management.
Aaron holds a Bachelor's Degree in Criminal Justice & Criminology from Georgia Southern University and maintains his certification of Emergency Medical Technician and Volunteer Firefighter through the State of Georgia.
Aaron currently resides in Pooler with his dog, Ella.