About
Chelsea Sawyer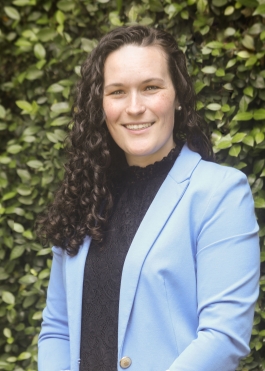 Chelsea Sawyer has worked for the Chatham Emergency Management Agency (CEMA) since September 2016. Throughout her time with the agency, she has served as an Emergency Management Specialist, Emergency Management Coordinator and is now the Emergency Preparedness Manager.
In this role, Chelsea serves as the lead of the Community Preparedness Division and is responsible for overseeing the agency's community outreach programs as well as managing Emergency Support Function (ESF) 6- Mass Care, ESF 8- Health and Medical, ESF 11- Food and Water, ESF 14- Public-Private Partnerships and ESF 18- Animal Services. In addition, Chelsea manages the agency's social and digital media presence, coordinates the Chatham County Disaster Faith Network, liaises with Chatham County's disaster recovery committee and supervises the Agency's volunteer workforce. Throughout her time with CEMA, Chelsea has gained a wealth of experience in disaster response and recovery communications and operations in both natural and man-made disasters such as tropical storms, hurricanes, tornadoes, ice storms and during a military plane crash.
Chelsea is a Georgia Certified Emergency Manager and holds her Master's Degree in Public Administration and Policy from Virginia Tech. One of her many passions is working with government agencies as they craft crisis communication plans and develop standards for emergency messaging. This passion led her to become the Southeast United States representative on the Government Social Media Membership Council.
Chelsea's love for emergency management and response is also evident in her personal life as she has served as the panel chair for the United Way of the Coastal Empire's Crisis Intervention Community Investments process and as the Disaster Response Chair for the Metropolitan Savannah Rotary Club. When she is not working or volunteering, Chelsea enjoys spending as much time as possible with her husband, Seth, and their two children.