About
Dennis Jones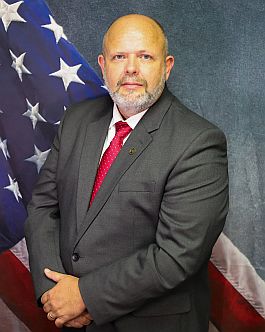 Dennis T. Jones is an accomplished emergency manager with extensive experience spanning 28 years of Incident Command and Emergency Response. In an emergency management capacity, Mr. Jones has coordinated response and recovery to a myriad of emergencies and disasters to include, 500-year floods, hurricanes, tornadoes, wildfires, droughts, hazardous materials, mass fatalities, and air crash incidents.
In addition to his current emergency management responsibilities, Mr. Jones has been appointed to the Federal Emergency Management Agency's Hurricane Liaison Team which serves as a liaison between the National Hurricane Center and Emergency Management Agencies across the region during hurricane threats. Mr. Jones also serves as an Accreditation Manager who travels Nation-wide evaluating State and local emergency management programs.
Mr. Jones is a Nationally Certified Emergency Management, a Georgia Certified Emergency Manager and a Certified Professional Emergency Manager. He is a graduate of Saint Leo College and holds a BA degree in Business Administration.
He has authored numerous tabletop, functional and full-scale exercises to train, rehearse and evaluate the effectiveness of response by local, state and federal jurisdictions. Mr. Jones comes from a background in private industry where we was responsible for designing policies governing work-place safety, health and environmental services. He has developed management training programs that included the establishment of procedures for the receipt, distribution, consumption and disposal of hazardous waste. He has implemented procedures for the oversight of contractor safety and regulatory compliance and managed corporate worker's compensation programs.
Mr. Jones has received the President's Award for Meritorious Service from the Emergency Management Association of Georgia and was honored for Exceptional Humanitarian Efforts by the Georgia Emergency Management Agency. He has served as Vice President of the state-level emergency management organization and both member and Chair of a Community Advisory Panel for an international corporation.