About
Kayla Reynolds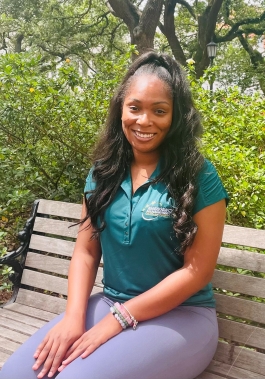 Kayla Reynolds has joined CEMA as an AmeirCorps VISTA (Volunteer in Service to America) for a one year term as an Outreach Specialist. Kayla is a Savannah State graduate with a Bachelor's degree in Homeland Security and Emergency Management. Kayla is currently pursuing her degree in Public Administration online at the University of Miami.
As an Outreach Specialist, Kayla plans to help and give back to her community within the Community Preparedness Division by conducting outreach presentations and supporting the Chatham County Disaster Faith Network.
In Kayla's spare time she enjoys hiking, ATV riding and whitewater rafting. Kayla also enjoys reading books, spending time with family, taking vacations to exotic locations and trying new foods.